All news
March 3, 2022
UKRAINE Statement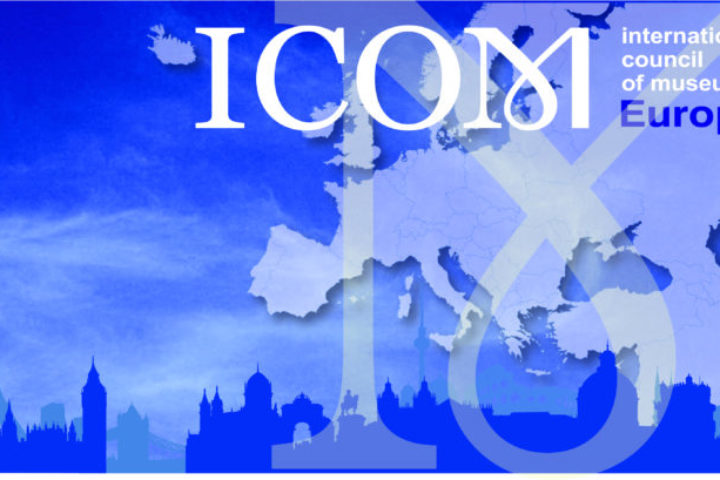 We, museum professionals, want to express our full solidarity with our Ukrainian colleagues.
The International Council of Museums – ICOM International – called, on Thursday 24 February, in a clear statement, for respect for the 1954 Hague Convention and its first protocol to protect cultural heritage in this armed conflict.
All actions contrary to the maintenance of good relations and peace, maximally, the armed invasion of a country, must be resolutely condemned and the museums, which are the guardians of our common cultural heritage, also preserving the testimonies of the dark periods in our history, must be the first to proclaim the hope that they will not be repeated.
Nous, professionnels de musées, voulons exprimer notre entière solidarité à l'égard de nos collègues ukrainiens.
Le Conseil international des musées – ICOM International – a appelé, le jeudi 24 février, dans une déclaration claire, au respect de la Convention de La Haye de 1954 et de son premier protocole pour protéger le patrimoine culturel dans ce conflit armé.
Toutes actions contraires au maintien de bonnes relations et de la paix, et plus encore, l'invasion armée d'un pays, doivent être résolument condamnées et les musées, qui sont les gardiens de notre patrimoine culturel commun, en préservant également les témoignages des périodes sombres de notre histoire, doivent être les premiers à proclamer l'espoir que celles-ci ne se répèteront pas.
Nosotros, profesionales de los museos, queremos expresar nuestra plena solidaridad con nuestros colegas ucranianos.
El Consejo Internacional de Museos – ICOM International – llamó, el jueves 24 de febrero, en un claro comunicado, al respeto del Convenio de La Haya de 1954 y su primer protocolo para proteger el patrimonio cultural en este conflicto armado.
Toda acción contraria al mantenimiento de las buenas relaciones y la paz, como la invasión armada de un país, debe ser resueltamente condenada y los museos, que son los guardianes de nuestro patrimonio cultural común, conservando también los testimonios de los períodos oscuros de nuestra historia, deben ser los primeros en proclamar la esperanza de que no se repitan.
We / Nous / Nosotros,
ICOM Austria | ICOM Belgium | ICOM Bosnia | ICOM Croatia | ICOM France | ICOM Georgia | ICOM Greece | ICOM Hungary | ICOM Italy | ICOM Israel | ICOM Israel | ICOM Luxemburg | ICOM Portugal | ICOM Romania | ICOM Spain | ICOM UK
ICOM Ethics
ICOM EUROPE | ICOM NORD | ICOM SEE